Longleaf Writers Conference
The Longleaf Writers Conference, held each May in the beach town of Seaside, Florida, is week-long conference with workshops, craft classes, headliner authors, multiple readings, agent/editor talks and consultations, and social activities.  Each year two University of Mississippi MFA students (one fiction, one poetry) will be selected to attend the Longleaf Writers Conference with a full tuition waiver and housing as part of the U.M. Longleaf Scholars program. This is an exclusive arrangement available only to U.M. MFA students in partnership with the LWC.  The dates for the 2021 conference are May 10-17.
---
Announcing our 2021 UM LONGLEAF SCHOLARS: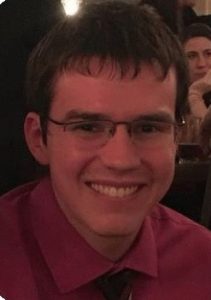 Chris Morris – 2021 University of Mississippi Scholar in Fiction
Chris Morris is a fiction writer from Waterford, Connecticut. He holds a B.A. in English and a B.A. in history from Eastern Connecticut State University, served as the editorial assistant at the award-winning indie publisher Elephant Rock Books for the past three years, and is currently a reader for the Yalobusha Review. He now lives in Oxford, Mississippi, where he is pursuing an MFA at the University of Mississippi.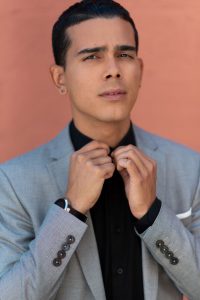 Noel Quiñones – 2021 University of Mississippi Scholar in Poetry
Noel Quiñones is a Puerto Rican writer, performer, and community organizer born and raised in the Bronx. As a writer, he's received fellowships from Poets House, the Poetry Foundation, CantoMundo, Candor Arts, and SAFTA (Sundress Academy for the Arts). His work has been published in Kweli Journal, Rattle, Hot Metal Bridge, and the Latin American Review. As a performer, he's featured at Lincoln Center, Harvard University, BAM, the 9/11 Memorial & Museum, and the Honolulu Museum of Art to name a few. Founder of Project X, a Bronx-based arts organization, and co-organizer of #PoetsforPuertoRico, Quiñones was named one of New York State's "40 Under 40 Rising Latino Stars" by The Hispanic Coalition. He is currently an MFA candidate at the University of Mississippi. Follow him at noelpquinones.com or online @noelpquinones.
The Longleaf Visiting Writers for 2021 include Carnegie Medal Winner Kiese Laymon and Fiction writer Jennifer Haigh. Workshop faculty includes Poets Rose McLarney and Adam Vines, Creative Non-Fiction writer Ravi Howard, and Fiction Writers Caitlin Horrocks and Julianna Baggott.  Special guests include literary agents Jamie Carr (The Book Group) and Alexa Stark (Trident Media Group). The full lineup of our 2021 faculty, special guests, fellows, and scholars can be found on the conference webpage: www.longleafwritersconference.com 
Come join U.M. at the beach!