Readings
2018-2019 John and Renee Grisham Visiting Writers Schedule:
2019 Spring Readings:
Victor LaValle, Reading on Tuesday, March 5th at 6pm at Burns Belfry.
Victor LaValle is the author of the short story collection Slapboxing with Jesus, four novels, The Ecstatic, Big Machine, The Devil in Silver, and The Changeling and two novellas, Lucretia and the Kroons and The Ballad of Black Tom. He is also the creator and writer of a comic book Victor LaValle's DESTROYER.
He has been the recipient of numerous awards including a Whiting Writers' Award, a United States Artists Ford Fellowship, a Guggenheim Fellowship, a Shirley Jackson Award, an American Book Award, and the key to Southeast Queens.
He was raised in Queens, New York. He now lives in Washington Heights with his wife and kids. He teaches at Columbia University.
Lisa Ko, Reading on Wednesday, April 3rd at 6pm at Burns Belfry.
Growing up in a largely white community, National Book Award finalist Lisa Ko listened eagerly to her parents' family stories, but couldn't find Asian or Asian-American protagonists in the books she devoured. "It's that younger me," she says, "hungry and breathless to see herself on the page, that I write for today."
As the first-generation daughter of Chinese immigrants from the Philippines, Ko was, in her own words, "a good observer and a better spy." That capacity for discerning details and illuminating subtleties is on full display in her debut novel, The Leavers, a finalist for the 2017 National Book Award for Fiction and winner of the 2017 PEN/Bellwether Prize for Socially Engaged Fiction. In a compelling, complex novel crackling with narrative tension, Ko offers "a fresh and moving look at the immigrant experience in America" (Publishers Weekly).
Like Chimamanda Ngozi Adichie's Americanah and Donna Tartt's The Goldfinch, The Leavers boldly foregrounds issues of race, belonging, and identity without sacrificing the raw power of a good story. Ko's expertly crafted characters will haunt you long after the cover is closed.
Saddiq Dzukogi and Romeo Oriogun on Monday, April 8th at 7 pm at the Depot.
Saddiq Dzukogi is the author of Inside the Flower Room, a selection of the African Poetry Book Fund for its New Generation African Poets Chapbook series. His recent poems are forthcoming in Kenyon Review, Gulf Coast, Spillway, Salt Hill, Crab Orchard Review, and elsewhere, while others have appeared in Prairie Schooner, New Orleans Review, South Dakota Review, Best American Experimental Writing, and Verse Daily. He was on the 2017 Brunel International African Poetry Prize shortlist and a fellow of the Ebedi International Writers Residency. Saddiq is a three times finalist in the Association of Nigerian Poetry Prize. He is currently a PhD student in the University of Nebraska Creative Writing Program where he is a recipient of the Othmer fellowship.
Romeo Oriogun is the author of the chapbooks "Burnt Men" (Praxis) and "The Origin of Butterflies" (APBF and Akashic Books) and he is also the winner of the 2017 Brunel International African Prize for Poetry. His manuscript "My Body Is No Miracle" was shortlisted for the 2017 Sillerman First Book Prize for African Poets. He is currently an IIE- Artist Protection Fund Fellow, a W.E.B. DuBois Research Institute Fellow, and the Harvard Scholars at Risk Fellow for Spring 2019.
2018 Fall Readings:
Mary Ruefle, Reading on Tuesday, September 25th at 6 pm at Burns Belfry.
Mary Ruefle, Craft talk on Wednesday, September 26th at 7 pm at the Depot.
Mary Ruefle was born in Pennsylvania in 1952. Her father was a military officer, and she spent her early life traveling throughout the United States and Europe. She graduated from Bennington College in 1974 with a degree in literature.
Ruefle has published many books of poetry, including My Private Property, Trances of the Blast, The Adamant, winner of the 1988 Iowa Poetry Prize, and her book of erasures, A Little White Shadow. She is also the author of a book of collected lectures, Madness, Rack, and Honey; a book of prose, The Most of It; and a comic book, Go Home and Go To Bed.
She has received fellowships from the National Endowment for the Arts and the Guggenheim Foundation, as well as a Whiting Writers' Award, and an Award in Literature from the American Academy of Arts and Letters. Her work has been anthologized in Best American Poetry, Great American Prose Poems, American Alphabets: 25 Contemporary Poets, and The Next American Essay.
Ruefle has taught at Vermont College and the University of Iowa Writers' Workshop. She lives in Vermont.
Seth Tucker, Tuesday, October 23rd at 7 pm in the Hannah-Ford Room for Writers in Bondurant Hall.
SETH BRADY TUCKER (Poetry and Fiction) is originally from Lander, Wyoming. Seth's second poetry collection, "We Deserve the Gods We Ask For (2014)," won the Gival Press Poetry Award and the Eric Hoffer Book Award. His first book, "Mormon Boy," won the 2011 Elixir Press Editor's Poetry Prize (published in 2012), and was a Finalist for the 2013 Colorado Book Award. His fiction was recently a S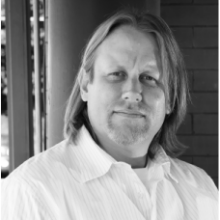 pecial Mention for the 2015 Pushcart Anthology (Iowa Review, "The Mountain Man's Relativity Theory"), and he has won the Shenandoah Bevel Summers Fiction Prize and the Literal Latte Short Fiction Awards. Seth has degrees in English Literature and Creative Writing from San Francisco State University, Northern Arizona University, and Florida State University (PhD, 2012). Currently, he teaches poetry and fiction workshops at the Lighthouse Writers' Workshop in Denver, at the Colorado School of Mines, and he is the senior prose editor for the Tupelo Quarterly Review. He served as an Army 82nd Airborne Division paratrooper in the Persian Gulf, and works to provide scholarships in writing for veterans. He is currently working on a novel and short story collection, both represented by Glass Literary Managemen
2017 Fall Readings:
Maggie Smith and Catherine Pierce, Tuesday, September 19th at 7pm in the Depot. Maggie Smith is the author of three books of poetry: Good Bones (Tupelo Press, September 2017); The Well Speaks of Its Own Poison (Tupelo Press, 2015); and Lamp of the Body (Red Hen Press, 2005). Smith is also the author of three prizewinning chapbooks. Her poems appear in Best American Poetry, the New York Times, The Paris Review, Ploughshares, The Gettysburg Review, Guernica, Plume, AGNI, Virginia Quarterly Review, and elsewhere. Catherine Pierce is the author of three books of poems: The Tornado Is the World (Saturnalia 2016), The Girls of Peculiar (Saturnalia 2012), and Famous Last Words (Saturnalia 2008), winner of the Saturnalia Books Poetry Prize. Both The Tornado Is the World and The Girls of Peculiar won the Mississippi Institute of Arts and Letters Poetry Prize. She lives in Starkville, Mississippi, where she is an associate professor and co-director of the creative writing program at Mississippi State University.
Russell Banks, Tuesday, October 3rd at 7pm in the Tupelo Room in Barnard Hall. A prolific writer of fiction, Russell Banks's titles include The Darling, The Sweet Hereafter, Cloudsplitter, Rule of the Bone, Affliction, Success Stories, Continental Drift, Searching for Survivors, Trailerpark, The Book of Jamaica, The New World, Hamilton Stark, The Reserve, Lost Memory of Skin, and a collection of short stories titled A Permanent Member of the Family. He is also the author of Dreaming Up America, an American edition of his nonfiction book of essays, which was previously published in France under the title Amerique Notre Histoire. Banks has contributed poems, stories, and essays to The Boston Globe Magazine, Vanity Fair, The New York Times Book Review, Esquire, Harper's and numerous others. His most recent book is a memoir titled Voyager. His novels, Affliction and The Sweet Hereafter, were adapted into feature films which received widespread critical acclaim. Mr. Banks has received the Ingram Merrill Award, the John Dos Passos Award, the Literature Award from the American Academy of Arts and Letters, and the Laure Bataillon Prize for best work of fiction translated into French, for the French edition of The Darling. Continental Drift and Cloudsplitter were Pulitzer Prize finalists