Longleaf Writers Conference
Each year two University of Mississippi MFA students (one fiction, one poetry) will be selected to attend the Longleaf Writers Conference with a full tuition waiver and housing as part of the U.M. Longleaf Scholars program. This is an exclusive arrangement available only to U.M. MFA students in partnership with the LWC.
The Longleaf Writers Conference, held each May in the beach town of Seaside, Florida, is week-long conference with workshops, craft classes, headliner authors, multiple readings, agent/editor talks and consultations, and social activities. The dates for the 2018 conference were May 13-19.
Our Visiting Writers for 2017 included Antonya Nelson and Chris Offutt. Faculty included Anton Disclafani (fiction), Seth Tucker (poetry), Jen Percy (creative non-fiction), and Matt Bondurant (fiction). Special Guests included literary agent Dana Murphy of The Book Group, Editor Margaux Weisman of Vintage/Anchor/Knopf, and Eliza Borne, editor of the Oxford American magazine.
Our 2018 faculty, visiting writers, special guests, fellows, and scholars can be found on the conference webpage via these links:
https://www.artweeksouthwalton.com/2018-longleaf-writers-conference/
https://www.artweeksouthwalton.com/longleafl-writers-conference-fellows-and-scholars/
Come join U.M. at the beach!
---
The 2017 University of Mississippi Longleaf Scholars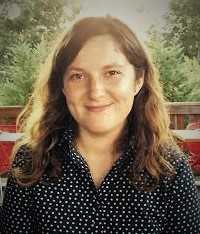 Elsa Nekola – University of Mississippi Scholar in Fiction
Elsa Nekola is a writer from Wisconsin. She is currently a candidate for her MFA in fiction at the University of Mississippi. Her work has been featured in Rosebud Magazine and is forthcoming in Midwestern Gothic.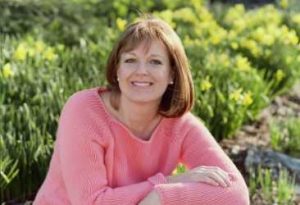 Jennifer Key – University of Mississippi Seaside Scholar in Poetry
Jennifer Key was a Diane Middlebrook Fellow at the University of Wisconsin and a Henry Hoyns Fellow at the University of Virginia. Her work has appeared in Callaloo, The Carolina Quarterly, The Hopkins Review, and The Southwest Review. In 2013 The University of Tampa Press published her poetry collection The Old Dominion as winner of the Tampa Review Poetry Prize. She has taught at Southern Methodist University, the University of North Carolina at Pembroke, and in the MFA program at Southern Illinois University. She currently holds a John and Renée Grisham Fellowship in poetry at the University of Mississippi.