Student Successes & Testimonies
A selection of publications by recent UM MFA graduates: 
Maegan Poland (MFA, 2013)
What Makes You Think You're Awake?
Blair (June 2021)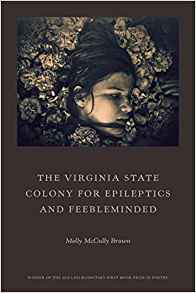 Molly Brown
The Virginia State Colony for Epileptics and Feebleminded
Persea (March 2017)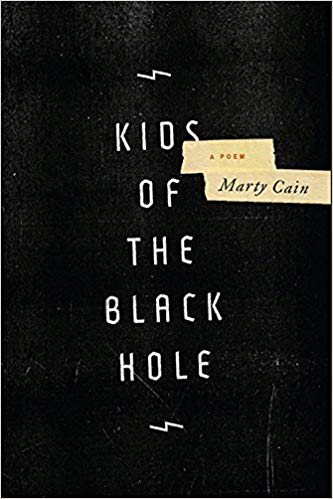 Marty Cain
Kids of the Black Hole
Trembling Pillow Press (June 2017)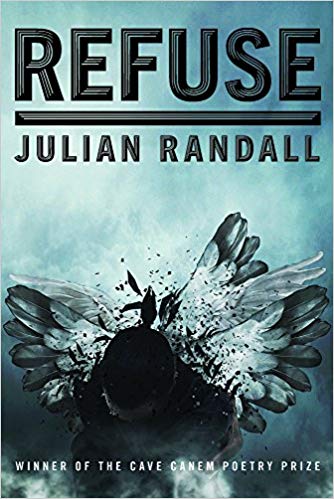 Julian David Randall
Refuse
Pittsburgh (fall 2018)
William Boyle—Grave's End (novel), Broken River Books; Death Don't Have No Mercy (stories) Broken River Books; The Lonely Witness (novel) Pegasus; A Friend is the Gift You Give Yourself (novel) Perseus, City of Margins (novel) Pegasus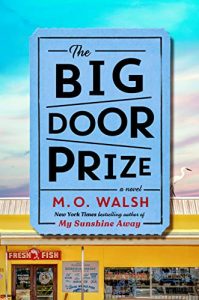 M. O. Walsh—The Prospect of Magic (stories) Livingston Press; My Sunshine Away (novel) Amy Einhorn, The Big Door Prize (novel) Penguin.
Michael Bible—Sophia (novel) Melville House, Empire of Light (novel) Melville House
Louis Bourgeois— The Gar Diaries (Prose) Community Press; Collected Works (poems). Chelsea Editions;  Damascus(poems) Xenos Books, The Animal (poems) BlazeVox Books;  OLGA (poems)  WordTech Communications
Sarah Sgro
If the Future is a Fetish
Yes Yes Books (2019)
Greg Brownderville—A Horse with Holes in It (poems) LSU Press; Deep Down in the Delta (poems) and Gust (poems) TriQuarterly Books.
Jimmy Cajoleas, Goldeline, (novel) Harper Collins; Minor Prophets (novel) Amulet; The Good Demon (novel) Amulet; The Rambling (novel) Harper Collins
Martin Cain, Kids of the Black Hole (poems) Trembling Pillow Press
Anne Corbitt—Rules for Lying (novel) winner of the Nilsen Prize for a First Novel, Southeast Missouri State University Press
Andrew Dally, All the Times We Passed McDonald's Between Chapel Hill and Tuxedo, North Carolina, New Michigan Press
Tim Earley—Boondoggle (poems) Main Street Rag; The Spooking of Mavens (poems) Cracked Slab
Sean Ennis—Chase Us (stories) Amazon Imprint,
John Oliver Hodges—The Love Box (stories) Livingston Press
Douglas Ray, He Will Laugh (poems) Lethe Press; The Queer South: LGTBQ Writers on the American South, Sibling Rivalry Press
Jake Rubin—The Poser, (novel) Viking
Corinna McClanahan Schroeder—Inked (poems) Texas Review Press
Danielle Sellers—Bone Key Elegies (poetry) Main Street Rag; The Minor Territories (poems) Sundress
Greg Sherl—Monogamy Songs (poems) Future Tense Books; The Oregon Trail is the Oregon Trail (poems) Mud Luscious Press; Heavy Petting (poems) YesYes Books; The Future of Curious People (co-authored novel) Algonquin
Alex Taylor—The Name of the Nearest River (stories) Sarabande. The Marble Orchard (novel) Ig Publishing.
Caroline Williams— Lucy Negro, Redux (poems), Ampersand, 2015.  The Diary of B. B. Bright, Possible Princess (Co-authored YA novel) Turner; nominated for NAACP Image Award.  Soul Food Love: Healthy Recipes Inspired by One Hundred Years of Cooking in a Black Family,  Clarkson Potter.
Doctoral Programs:
Maggie Woodward
University of Southern California: Film Studies
Marty Cain
Cornell University: English Literature
Jason Molesky
Princeton University: English Literature
Testimonies: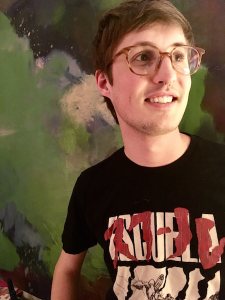 Marty Cain:
Coming into the MFA program at University of Mississippi, I was producing mediocre epiphanic lyric poems with the vague sense that I wanted to reinvent the way I approached language, form, and sound. In Oxford, I found a generative community with wide-ranging aesthetics–one that pushed me to experiment and re-evaluate my preconceived notions about what poems do, and how. (I wrote my first book, Kids of the Black Hole, during my second year in the program.) Through my experiences running Yalobusha Review, curating various reading series, and teaching creative writing, I developed a sense of my poetic identity–both in relation to the Oxford literary community, and in a larger sense. I'll be forever grateful for these experiences.
(2016 Graduate)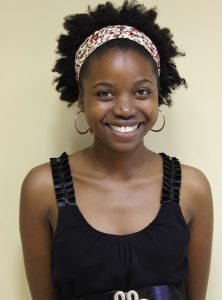 Gothataone Moeng:
The very first reading I went to as a student in the UM MFA program was by Tasmanian writer Richard Flanagan, reading from The Narrow Road to the Deep North, for which he won a Man Booker Prize weeks after his reading in Oxford. This, the fact that this writer I had just heard read, won a major literary prize, illustrated to me the kind of writers I would have the privilege to encounter during my time in the program, and the seriousness with which the program takes the development of its writers both within and outside the classroom. The discipline and commitment to craft that I was privy to in workshop was invaluable to making me a writer with a more expansive and ambitious vision for the work I want to create. Stories I workshopped during the program were picked up by A Public Space and the Oxford American. But more than that, the program gave me a more solid idea of what it means to be a writer. I had never been in a place with so many devoted to writing, where so many of my daily conversations involved discussions about sentences, form, the merits of epiphanies. The necessity, for a writer, of creating community, of generosity and kindness, civic mindedness—these are the most valuable lessons I have taken from my time in Oxford, Mississippi."
(2017 Graduate)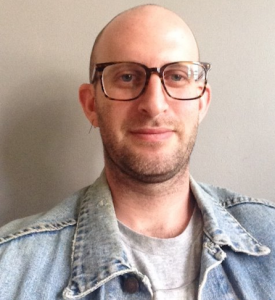 Matt Kessler:
I knew that I'd receive excellent instruction from great faculty. What I didn't know was that the State of Mississippi would also be an amazing and relentless teacher those three years, and would push me to tackle roles of civic responsibility that I didn't know I was capable of. A city councilman pointed a gun at me while I was investigating an officer-involved shooting in Columbus, Mississippi for The Guardian. I cried when a board room of Oxford police officers and community organizers worked together to ensure the safety of the City's first Pride Parade. And I left Kiese Laymon's house frustrated and confused after President Trump's election, when a group of students and professors collectively tried to reimagine what it meant to be a writer in our new political climate. I'll end by saying that I never learned what Hotty Toddy meant and, while college football still gives me the heebie jeebies, I loved my time in Oxford.
(2017 Graduate)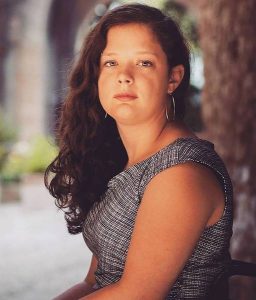 Molly Brown:
I couldn't have asked for a more convivial, creative, or challenging place to get my MFA— from the moment I arrived in Oxford the program and the people were on my team in every conceivable way. The work coming out of Mississippi is wonderfully varied and deeply urgent, and my colleagues and teachers made me want to be better, and do better, more responsible, more exciting work every day. I know for certain that, without them, I wouldn't be half the writer—or the person—that I am, and I credit the University of Mississippi with so much about the life and career I'm lucky enough to have now.
(2017 Graduate)