Mark Wagenaar – 2014 SPiR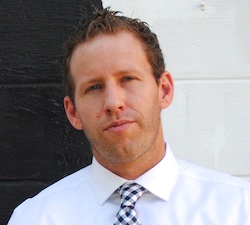 Mark Wagenaar is the 2013 winner of the James Wright Poetry Prize, the Poetry International Prize, & the Yellowwood Poetry Prize, as well as runner-up in the North American Review's James Hearst Poetry Prize and the Missouri Review's Jeffrey E. Smith Editor's Prize. His debut manuscript, Voodoo Inverso, was the 2012 winner of the University of Wisconsin Press' Felix Pollak Prize. His poems appear widely, and recent acceptances or publications include the New Yorker, Shenandoah, Field, Image, Ninth Letter, Tin House, the Florida Review, Washington Square, Sou'wester, The Pinch, and Blackbird. He and his wife, poet Chelsea Wagenaar, are doctoral fellows at the University of North Texas in Denton. He can be found on Twitter @MarkGWagenaar.
Click here to read some of Mark's poems!